About EJB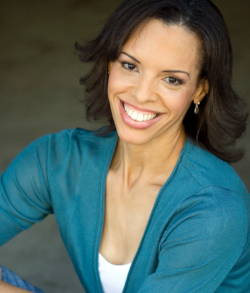 I believe that every woman wants to feel confident in her own skin, but sometimes needs a little something to feel empowered. I have spent most of my adult life in the entertainment industry, and know what it feels like to doubt myself. "Am I Enough" was a constant question in my mind. As a woman, I bet you can relate. Am I right?
My passion is to create jewelry that can help a woman feel a little more relaxed about who she is, and who she aspires to be!
This is the inspiration behind Emma's Jewelry Box.
. How would you describe your personal style?  If you are like me, you might be the type of person who is as comfortable in a Little Black Dress and heels, as you are in your favorite t-shirt and jeans.
I'm going to guess that the same thing applies to your jewelry. I bet that you have a favorite ring, or pair of earrings that you always wear, that goes with that LBD and those favorite jeans. If you can relate, then let's find your new signature pieces inside Emma's Jewelry Box!

As an actress and dancer in Los Angeles, jewelry has always been a part of my world. I started teaching myself to make jewelry in 1999, and would spend hours on my bed wrapping wire and beads into necklaces and earrings. I would work on pieces in the dressing room, and sell them to my fellow dancers. Eventually, I realized that what I was doing for fun could be a business, and in 2009 Emma's Jewelry Box was born.
My design style incorporates sterling silver and 14k gold, with geometric shapes, hammered textures, and colorful gemstones to create jewelry that can empower you to stand a little taller, and move with a little more swagger!
I have been fortunate enough for my jewelry brand and my entertainment life to collide, as my pieces have been featured on television shows like,
~Law and Order-SVU
 ~The Vampire Diaries
~ Jane the Virgin
~Black-ish
Strong, confident women, who aren't afraid to embrace their personal style, have always inspired me, and I hope my jewelry can inspire that same spirit in you.
Are you ready to find your signature piece? Then I invite you to peek inside Emma's Jewlery Box!
- Nicole Humphries-